Expectations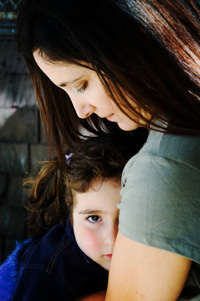 Your Initial Call
Calling an attorney for the first time can be intimidating. Our firm understands this and we take steps to put our potential clients at ease. We view every potential case as a priority and will schedule your initial consultation as soon as possible. We are committed to helping you establish a relationship with your attorney from the moment you arrive for your consultation.
Your Initial Consultation
At your initial consultation, we ask that you bring a list of questions that you'd like answered. This will help you organize your thoughts and save you time at the consultation, thus saving you money. Almost all potential clients that request a consultation leave their consultation feeling much more informed about their situation, their rights, etc. Payment for this consultation fee is paid at the time of the consultation.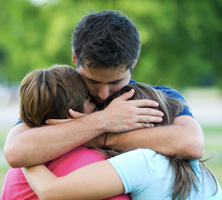 Hourly Fee
The fee for all legal services, including consultations, is $210 an hour, prorated in six-minute increments. A half-hour consultation is $105; an hour and a half consultation is $315, etc. In some cases, we will charge you a flat fee for our services if you prefer. There are certain conditions that need to exist before a flat fee arrangement will be accepted.
Fee Agreement/Retainer
In most cases, a retainer and a signed fee agreement is required up front before we will proceed with your case. A retainer does not typically represent the entire cost of your case. A case may cost more or less than the initial retainer. If it costs more, you will be required to deposit additional funds into your trust account. If it costs less, you will be refunded the difference at the end of your case. The amount of the retainer depends on the type of case you have and the amount of work to be done on your case. For example, a typical retainer for a divorce or modification case is typically $3,000 plus a filing fee of approximately $350. Depending on the nature and/or complexity of your case, a retainer could be as little as $100 or as much as $5,000 plus any applicable filing fees or court costs. We accept cash, checks, and most major credit cards.
Conflict Check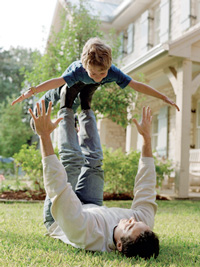 Prior to the first meeting, we will run a conflicts check. A conflicts check simply assures that there are no apparent conflicts regarding our representation of you. For example, if we previously represented your spouse or any other person in a matter that opposed your interests, then it would be a conflict to represent you. The best example to illustrate a conflict is in a divorce case. We could never represent both you and your spouse in a divorce case as you would both have opposing interests. To aggressively pursue the interests of one of you would oppose the interests of the other. We will never knowingly put ourselves in a situation where we go against the interests of a current or former client. The only exception to this is if both parties are aware of the conflict and both parties agree in writing to the representation despite the conflict. We take all precautions before our first meeting to assure that a conflict does not exist. However, it if is discovered during a representation that a conflict does exist, then you would be notified immediately. We would then offer names of attorneys outside of our firm who may be able to handle your case.